Dear Friend of HOPE,
I hope your 2019 is off to a great start. We are staying busy at HOPE as we serve this city. It is not lost on me how instrumental you are in making this work possible. We are truly grateful to stand with you as we open our doors to the image bearers in and around our city.
Today's letter is not a typical correspondence, but with the recent news out of New York and Virginia, I felt it necessary to reach out and share a bit of my heart. For those unaware of what I am referring to I will do my best to summarize. On January 22, 2019 Governor Andrew Cuomo signed into law the Reproductive Health Act. This piece of legislation allows for abortion through each trimester and up until birth, removes "abortion" and "illegal abortion" from the penal code, and allows for non-physicians to perform abortions in the state. On January 29, 2019 the state of Virginia introduced a similar piece of legislation. Thankfully, the Virginia bill failed and will not, at this point, become law. However, the Governor of Virginia does support the legislation and doubled-down on that support in a recent interview.
I am confident that this is just the beginning. Currently, New York, Oregon, Colorado, Vermont, New Hampshire, and the District of Columbia have little to no restrictions on abortion. Many of these states even fund the procedure with state dollars. Alaska, New Jersey, and New Mexico have similar laws, but do require the procedure to be performed by a licensed physician. Records indicate that roughly 20 states across our country allow for abortion in the third trimester on the basis of the broadly defined phrase, health of the mother, which includes both physical and mental health.
This news is heartbreaking, but there is still much to be hopeful for. I have received more emails, messages, and phone calls over the last week than in any other time in my tenure at HOPE seeking partnership as the news out of New York and Virginia entered social media timelines. These laws are radical and extreme and the vast majority of Americans would agree.
Many of you have partnered with us since the beginning in 1997. Through your partnership these past 22 years, we saw an abortion clinic close, served close to 30,000 patients, and became one of the largest pregnancy centers in the Southeast! I believe now more than ever we need to come together and let our voices be heard. Would you join us in praying for our country and the pregnancy centers that populate each state? Would you stand with us as a financial partner to assure that our patients are loved and served well? Would you partner with us as we provide close to 70 baby showers this year? We believe Tennessee is a leader in this movement and your partnership will help us continue our service and give a voice to those that do not have one.
Thank you for your time, your gifts, and your prayers. I hope to see you soon!
Because He Lives,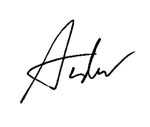 Andrew Wood
Executive Director