It is hard to believe I am preparing to begin my fourth year with HOPE, and HOPE is preparing to start its twenty-second year of operation here in Knoxville. We have witnessed a lot of change since 1997, but HOPE's focus and mission of service has weathered every storm and maintained its impact on our city and her people.
I wish we could introduce you to every patient that graced our doors in 2018, but that would make for a very long post. We are unable to highlight every story of a mom impacted by your love and support. We are unable to bring you inside the roughly 70 baby showers we hosted this year. We cannot invite you inside an exam room to observe a patient witness the life of her child for the first time. Your physical presence at our facility may be impossible, but your impact and engagement in this process through your gifts, prayers, and time make all of these stories, pictures, and figures a reality.
This reality means that a mom is celebrating Christmas this year with her child that she first saw here at HOPE in our exam room. This reality means that a child found his forever home because his mom was brave enough to choose an adoption plan for him. This reality means that a woman had a place to go after walking out of the abortion clinic scared and alone. Life is a precious gift that is easily taken for granted, but through your partnership and the work of HOPE's staff we are able to showcase just how precious this gift is.
We believe that the work of pregnancy centers is instrumental in seeing our culture adopt a robust pro-life-ethic. The Lord continues to amaze us with the work He calls us to in our community, around this state, and around our country as we have become a model for pregnancy centers everywhere. HOPE's influence as a leader in this movement is certainly a testament to our staff, but it is also a testament to partners like you for willingly and boldly standing with us as we serve.
As we reach an end to another year I humbly ask that you consider continuing this partnership with a monthly, quarterly, or annual gift today. It is my prayer and longing that we, through your partnership with HOPE, would be the leader of a movement that would finally see the day where abortion is a mere footnote in a history book, and frankly, I believe we are closer to that day than ever before. Thank you for assisting us in making these dreams become a reality.
On behalf of the Board and Staff at Hope Resource Center, we wish you very joyful Christmas season!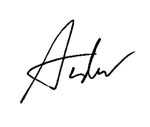 Andrew Wood
Executive Director