Join us right here on Thursday, April 29th at 8:00 PM EST for
A Night with HOPE: HOPE's 2021 Spring Fundraising Event.
Make plans to join us on April 29th at 8 PM EST for our annual spring fundraising event: A Night with HOPE. This event will be a 25-30 minute program highlighting the work of HOPE, sharing a beautiful patient testimony, and casting vision for the future of our organization.
The first 200 households to register will receive our exclusive event kit, including give-a-ways from community business partners, first access to this year's patient testimony, and a special gift just for joining us for this year's event. Please register for this event using the form below!
*PLEASE NOTE – Anyone who signs up between April 22 – April 29 will need to pick up their kit at our office. Once you sign up we will contact you with pick up details.
We are excited at the work God is doing within this ministry, and we cannot wait to share that work with you on April 29th! Before, during, or after the event you can make your tax-deductible donation to HOPE HERE.
Register for A Night with HOPE Below:
From HOPE's Executive Director: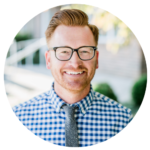 "Thank you for committing to join us on April 29th for our annual spring fundraising event. We were absolutely blown away at the engagement of our partners in 2020 as over 4,000 people watched this event across various platforms. This year's event will be a 25-30 minute program highlighting the work of HOPE, sharing a beautiful patient testimony, and casting vision for the future of our organization. In the coming months will you prayerfully consider what your support of HOPE will look like in 2021? We are excited at the work God is doing within this ministry, and we cannot wait to share that work with you on April 29th!"
– Andrew Wood, Executive Director
Join us on April 29th at 8:00 PM
A Night with HOPE Begins In: