Join us right here on Thursday, April 30th at 8:00 PM EST for HOPE Live: HOPE's 2020 Virtual Fundraising Banquet.
Due to the recommended restrictions by the CDC in regard to the Coronavirus/COVID-19, HOPE's in-person banquet has been changed to a virtual banquet. While we would love to be at The Press Room in-person with you on April 30th, we are excited to meet you right here and still be able to share all that God is doing through HOPE because of your generosity.
How to Participate:
Set a reminder to come back to this very page on April 30th at 8:00 PM EST. The virtual event will last less than an hour and you don't even have to leave your home!
If you are well and able, host a watch party! Gather friends and host a party just as you would host a table at our in-person event. We can even provide you with a HOPE packet for your party, including pledge cards/envelopes, HOPE brochures, and HOPE story cards to share with your guests. Email Emily if you are interested in receiving a HOPE packet.
Share! Invite others by sharing the event link on your social media platforms and help us make this the largest HOPE banquet yet!
Partner with HOPE! Click HERE to make a donation online before, during, or after the event.
From HOPE's Executive Director: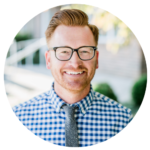 "We are entering into uncharted waters, but we know that God is not surprised by any of this. He is engaged and active in our present circumstances and we trust in His goodness and faithfulness. April 30th is a great opportunity for us all to adapt, host a watch party, and share HOPE's message of life with the world. I look forward to seeing what God has in store for us all."
– Andrew Wood, Executive Director